ABOUT DEBBIE REED

-My Story-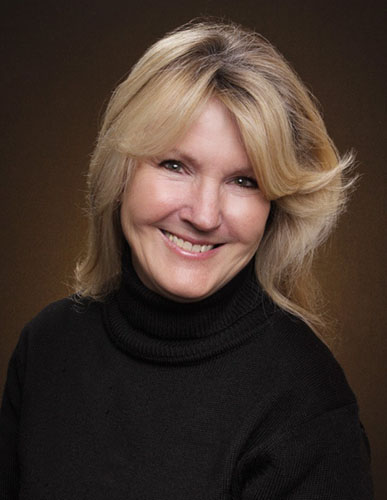 Debbie has made buying and selling a home for us so easy and not stressful! We wish she could have been here for our home in Texas.
Being a real estate agent in the town of Montrose, Colorado is exactly what I want to be doing. Helping people buy and sell homes here is fulfilling work for me. I love the hunt for that perfect new home for the first time home buyer, finding an upgrade for a growing family, a nice place with a few acres to settle down for a retired couple, and the excitement working alongside each person I meet. Best of all, those smiles at the closing table are exactly why I sell real estate! I'm "kind of a fan" of Montrose. Here's my story:
I am a long time transplant to the Montrose, CO area and have never regretted the move. Our daughter was born here and learned to ski at nearby Telluride Ski Resort. As a teenager she became a member of the United States Freestyle Team (freestyle aerials) and traveled the World Cup circuit. Telluride, Colorado is just flat out awesome skiing! It's also the site of the first bank robbery committed by Butch Cassidy and the Sundance Kid.
Personally, I am into weightlifting as a way to keep the cobwebs clear, as well as yard work, and just being outside enjoying all we have in beautiful Colorado. Not everyone is lucky enough to have a view of the San Juan mountains as they go to work. My other love is our 1910 Victorian home into which I have poured my heart and soul. When we first drove up to it years ago, we could not believe we would be lucky enough to buy it, make the move, and live in this high mountain valley.
Small town living at its very best is what you will find here in Montrose. Yet, "small town" may be a bit of a misnomer. We have a variety of government offices such as Division of Wildlife, Bureau of Land Management and others. We have a Montrose campus of Colorado Mesa University, the fastest growing university in the state. The size of our Montrose Memorial Hospital and quality of medical care is not usually found in a town this size or in other parts of the country. Because we are the service center for a large area around us, we have over 100 doctors on staff, and a dedicated Cancer Center,
I think you can tell I am sold on Montrose, Colorado. If you are lucky enough to already live here, I am  committed to helping you as well. My chosen profession as a Realtor means this is not about me- it is about you and your needs and goals. The mountains are waiting…
Debbie Reed
501 S Townsend Ave.
Montrose, CO 81401