The spring real estate market in Montrose, Colorado is just around the corner. Is your home ready to sell? There are many easy home improvements that you can do or have done to get your house ready to sell. Whether your home is dated or just needs a little facelift, little home improvements such as these can go a long way. The Montrose real estate market moves fast and you want to capture the attention of potential home buyers in Montrose. Learn more about what you need to do to sell your home faster.
---
Ensure Doors Close Properly
When people come into your home as potential buyers, they're not going to specifically look at how doors open and close. But when a door does not close all the way or is crooked or has other issues, they will notice. An improperly installed door is not a big issue but it can be quite the annoyance. Fixing annoying issues like this before buyers come to see your home is key to selling your home faster. Doors that don't close properly are not always a quick fix. But hiring a handyman to come out and fix doors is a good, inexpensive option. They will ensure that all of your doors are in good working condition.

Paint Your Home with Neutral Colors
Depending on the colors of your house, it may be a good idea to update some or all the rooms of your house with fresh paint. White, off white, gray, and beige are all popular, "safe" colors. Neutral colors never go out of style and go with a wide variety of decor and living styles. Painting your home with lighter neutral colors also helps buyers focus. They can focus more on the house than bold colors you may have used. Dark colors can make your home seem small, especially if you are selling a smaller home. Sometimes you don't need to repaint your whole house, but repainting smaller rooms such as bathrooms can make a huge difference in the eyes of potential buyers. Potential buyers can get hung up on small things, so sometimes it is best to play it safe.
Open and Clean Windows
You might keep the shades closed most of the time or have blackout curtains in your bedrooms. When selling, now is the time to let in the light! Open all the blinds, remove the blackout curtains, and remove furniture or decor that is blocking the windows. If you keep curtains shut and don't use the windows very much, you'll probably notice now that your windows are very dirty. Clean them yourself or hire a window cleaning service to do it for you. The cleaner and more prepared your house can be, the better.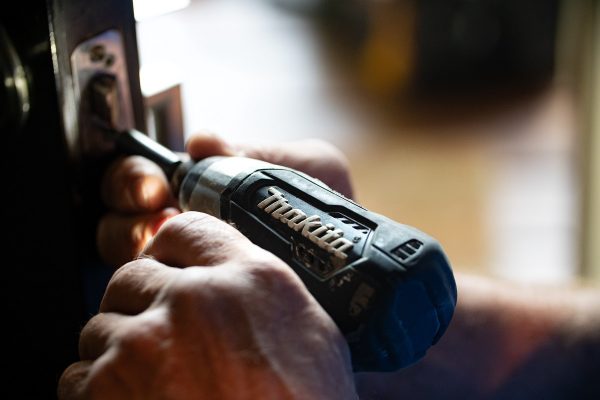 Fix All the Minor Things that Need Fixing
You know all those little annoying things around the house that need fixing but you just haven't been able to get to all those things yet? Now is the time to take care of all those little things that need to be fixed. Whether it is a squeaky door, a piece of siding that's popped out of place, lightbulbs that are out, or a hard to open garage door, now is the time to fix it all. You can either do it yourself or hire a handyman to come out and repair a whole list of things you need done. The more you can do before potential buyers see your home, the less they will have to pick at or complain about. Because the Montrose real estate market moves fast, you want your house ready so you can accept an offer. Making minor home improvements around the house will help you sell your home faster and you can sometimes sell it for more.
Declutter, Declutter, Declutter
I cannot stress how important it is to declutter your entire home! Getting your house ready to sell should definitely include getting rid of as much clutter as you can. This may involve removing some furniture, thinning out your decor, clearing off the kitchen counters, removing items from shelves, and other decluttering throughout your house. This may also be a good time to rent a storage unit. If you'll be in between places, a storage unit is a great option as you can store your extra stuff, declutter, and it can make moving to a new home easier for you.

Refresh Your Front Door
The front door of your house will be one of the first things that people see. Your front door can either be made to match the rest of your home or you can make it pop and stand out! A fresh coat of durable, outdoor paint can go a long way in really making your front door stand out. If you have other main entrance doors such as a side door or in the backyard, you can consider refreshing those doors with some paint as well. For a more blended in, classic look, paint your door a dark color to go with the rest of your home. If you want your door to stand out more, paint it a bold or brighter color. An accent color on your door is a great way to add some fun color to your home.
Add More Built-in Storage
People love seeing lots of storage in a home. If your home is lacking pantries, closets, or other storage areas, consider taking on a weekend project to add in more built-in storage. Home improvement stores offer various kits that make it easier to add more built-in storage and organization. Add in more shelves to be able to better organize closets. With a smaller kitchen, be sure that it is well organized and that there is sufficient storage space for everything. You could add in things like spice racks or places to hang pots and pans.

Replace Dated Knobs and Pulls
Is your kitchen or bathroom full of dated knobs and pulls on the cabinets and drawers? You'd be surprised at how replaced dated things like the knobs and pulls can really bring a new look and feel to the room. It's all in the details with home improvements like this. Knobs and pulls are very easy to replace by yourself but quality hardware can be a little pricey if you are doing a whole kitchen. When budgeting for home repairs, make a list of what all you want to improve but keep in mind what the top priorities are for your home.
---
Are you ready to sell your home in the Montrose, Colorado area? Contact me to learn more about the value of your home. Ready to buy real estate in Montrose? Learn more about the featured land and houses for sale in Montrose.