Let's be honest, moving can be stressful. Your home is turned upside down, everything is in boxes, and there are an overwhelming number of consequential decisions to make along with a list of moving tasks to complete. Dealing with the stress of moving takes a lot of stamina and requires flexibility, alertness, and composure. Having a furry friend in the picture can add to this stress. Keep reading for some helpful tips for moving when you have pets.
1.Know Pet Rules and Regulations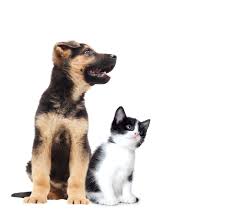 Your new landlord might have some specific rules when it comes to pets. Your pet may need additional vaccinations, medications or certain certificates depending on where you are moving. Some landlords also have rules on number of pets allowed, size of pets, or type of pets. These are all good things to look into and get taken care of, if need be, before moving.
2.Talk to Your Vet
Your veterinarian is a good resource if you have a pet that doesn't like traveling. Sometimes your vet can suggest a medication to calm your pet down, or give you behavior modification ideas that can make traveling less stressful for your pet. While talking to your vet another subject to discuss could be the option of micro-chipping for you pet.
3.Find a New Veterinarian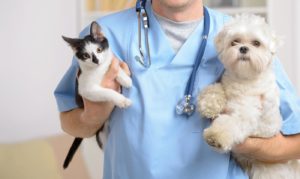 Before moving day, find a new vet in your new area. Your current vet may be able to make recommendations for vets he or she knows in your new area. When finding a new vet, it is recommended to set up an appointment as soon as you move in order to get established.
4.Update Your Address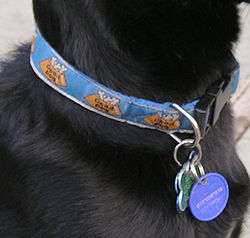 Don't forget to have new identification tags for your pet's collar made that include your new address and phone number. if your pet has an identification microchip don't forget to update your information in the database. These are good things to do before you move. Once you've moved you're going to be focusing on unpacking and setting up your new home, and these things can be easily forgotten about or get pushed aside and then they never get done. Having identification tags or mircochips updated is important because your pet will be in a new environment, and if they get lost the tag or microchip can be key to getting your pet reunited with you.
5.Know Where Your Pet Will be on Moving Day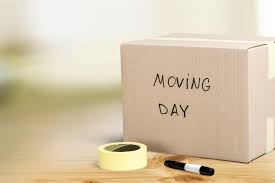 During the actual moving day, where boxes and furniture are being moved, pets should not be in the house. Pets can get very stressed during all this commotion so, if you can, find a friend or family member who wouldn't mind pet sitting. If you can't find someone you know to watch your pet a doggy daycare or cat center is another option. Try to visit them if you get any spare time, it can help reassure the pets that nothing is going on. Keeping pets locked away in a room during moving day can make them anxious, so finding someone to watch them, or taking them to a professional care center are always the best options.
6.Don't Let Your Pets Roam Around the Neighborhood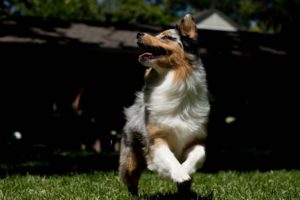 After moving day take your pets out on a leash to explore their new territory and show them how to get home. If you let them freely roam around in a new place before they are familiar with it, they might get lost or run away due to stress. Make sure your pet's new identification tags are secured to their collar in case they do get lost or run away.
If you're thinking about moving, I would love to help find you the perfect house for you and your furry friend(s). Thanks for reading, feel free to comment or email me with any other tips you have for moving with pets.