Montrose, Colorado is a town full of excitement and adventure. Not only is this sweet little town a great place to visit, it's surrounded by many other popular to visit towns such as; Ridgway, Ouray, and Telluride Colorado. These towns are also full of excitement and adventure, hints the Montrose tag line of "Stay here, Play everywhere." We are lucky to live where we do and have access to these popular towns with only a short drive. People travel a great distance to visit these amazing towns, and of course people traveling aren't able to just take a short drive and be home with a place to sleep. There are many hotels available, but many people enjoy a different experience, so I'm going to share about some of the Bed and Breakfasts available in the area.
1.Black Bear Manor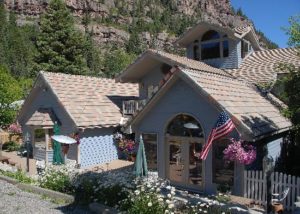 Black Bear Manor is located in Ouray, Colorado, the "Switzerland of America." This cozy B&B has a spectacular, full gourmet breakfast and is graced by the presence of the Uncompahgre River. You'll enjoy amazing views of surrounding mountain peaks, and it is just a short walk from the Ouray Brewery, Main Street shops, galleries, restaurants, the 4.3-mile Perimeter Trail, Box Canyon, Cascade Waterfall, and the Ouray Hot Springs. There are nine rooms available that range from a capacity of one person, up to four. Each room is equipped with it's own private bathroom and external entrance, with access to the year-round hot tub. Whether you're celebrating a special occasion, romantic getaway, or just looking for a quiet place to lay your head at night after an adventurous day, Black Bear Manor is a great choice
2.China Clipper Inn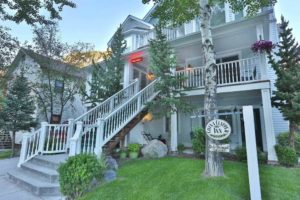 The China Clipper Inn offers luxurious lodging in the heart of Ouray, Colorado. This vintage B&B offers a full breakfast, and all the amenities of an Inn with the conveniences and privacy of a fine hotel. There are thirteen rooms available that range from a capacity of one person, up to four, with most rooms offering mountain views. There is an enclosed garden with an outdoor hot tub available for all guests. The B&B is located in downtown Ouray, just one block from Main Street. All rooms have private bathrooms, and some rooms include a fireplace, deck, and Jacuzzi tubs for two. This B&B is a great place to stay while enjoying "Switzerland of America."
3. Canyon Creek Bed & Breakfast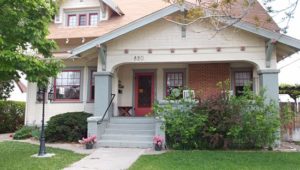 This charming B&B is located in historic downtown Montrose, Colorado next door to the popular Horsefly Brewery. Located on Main Street it's just a short walk to other breweries, parks, shops, restaurants, galleries, salons, coffee shops, and the historic Fox theater. This B&B offers rooms, as well as houses available for your stay! All rooms at the main location can sleep up to 2 people and are equipped with a private bathroom. The houses available range from a 1 bedroom, 1 bathroom, to a 3 bedroom 2 bathroom, all equipped with full kitchens. This B&B offers massage therapy, a garden Jacuzzi, comedy shows, and private parties. Whether you're enjoying a romantic getaway, a girls trip, a family vacation, or needing a place to host an event, this is the place to be.
Bed & Breakfasts can serve as a nice alternative to a hotel or motel, and I hope these recommendations help when you decide to visit.  These towns are filled with adventure and excitement, and I highly recommend visiting, and when you do, you'll fall in love. That being said, when you're ready to move here I'd be happy to help you find your new home. Feel free to comment or email me with any questions or other recommendations for places to stay in the area.