The warmer weather of spring has finally come to Montrose! This usually has everyone wanting to get outside and enjoy it. If you're looking to get outside, you're in luck! Montrose and the surrounding areas of Colorado have some of the best outdoor activities.
Go on a hike
Just the Uncompahgre Valley and San Juan Mountains have hundreds of miles of trails. There are trails for every skill level and ability. Before you go on a hike, check with local visitor centers, ranger, or use an app like AllTrails to research current trail conditions. In spring, many trails can still be covered with a good amount of snow in the mountains.
If you're hiking in the San Juan Mountains in early spring, it's a good ideas to take some small spikes or chains for your shoes just in case you encounter steep, icy areas along the trail. be sure to dress in layers. Weather has a tendency to change quickly and if you dress in layers, you can remove or add layers as needed. And be prepared with high protein foods and plenty of water. These can help prevent altitude sickness.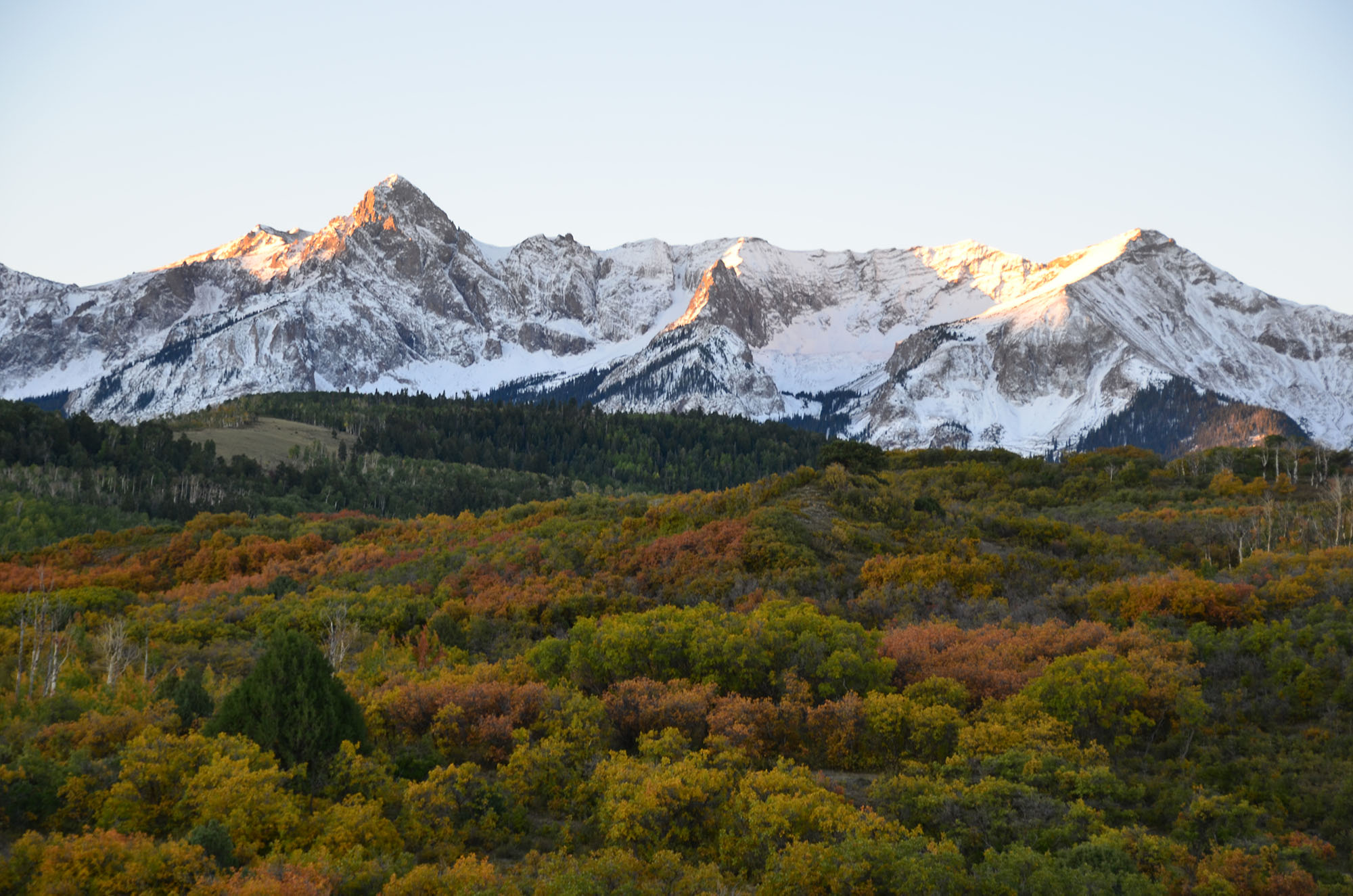 Camp in Colorado
Colorado has endless options for camping. Especially if you leave the RV or camper behind and camp in a tent. While there are a lot of campsites you have to pay for, you can also camp in certain national forests or BLM lands for free!
Colorado does have black bears and mountain lions though, so you'll want to keep your food and any other items that smell in a hard sided vehicle, hung in a tree, or in an approved, bear proof storage box. Before starting a fire, know the current fire conditions. Sometimes a ban is placed on campfires and other open flames. It is also your responsibility to know the regulations of the state or national parks or other public lands. Some places don't allow dogs or have leash laws and other places have restrictions in place for types of alcohol allowed. Be sure and do your research!
Ride some mountain biking trails
If you're looking for a good workout, mountain biking will give you that! Many trails are better suited for hiking, but the areas around Grand Mesa and the high desert have some great trails for mountain biking.
If you plan on going very far on your bike, you should always take a little repair kit with you. You don't want to get stuck with a flat tire because you slashed it on a rock or it got pictured with a thorn or cactus. Mountain biking also uses up a lot of your strength and energy, take plenty of food and water along with.
Does Montrose, Colorado seem like the place for you? Contact me to learn more about the real estate available in the area!