Montrose, the heart of Colorado's Western Slope, is quickly becoming a popular destination for craft beer and spirits.
Living in Colorado not only has its outdoor perks, but did you know that Colorado is ranked third in America for its number of craft breweries?  When traversing across the Western Slope, you can discover a variety of locally-sourced beers, wines, and spirits. Explore historic Montrose at your own pace, one sip at a time. Whether you're new in town, or searching for something out of the ordinary, this breakdown of the local breweries, and distillery, will give you plenty of delicious drinks to discover.  Follow the map for a brews and cruise crawl, or tour at your own pace.  Either way, please explore responsibly.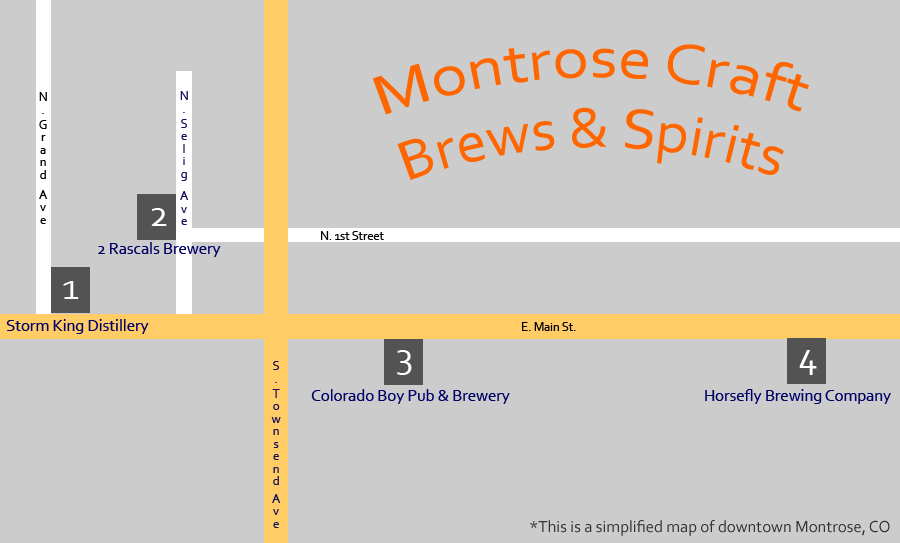 Storm King Distilling Company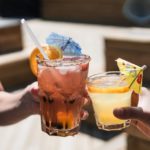 Located west of the main drag, Storm King Distilling Company is Montrose's first–and only–distillery.  The industrial rustic exterior is a nod towards Montrose's agricultural roots, while the polished interior reveals the stainless steel tanks adorned with copper accents. Owned by David Fishering, this distillery handcrafts whiskey, gin, agave, brandy, and rum.  Best of all, the grain used in their liquors are sourced from Colorado's family farmers.  Partnering with the DLICIOUSFOODCO, you can sip on a Mojo while enjoying Grandma's Chilaquiles during Sunday brunch.  Let the filtered light from the covered patio warm your face, while a handcrafted cocktail refreshingly cools you off.  Not a bad way to spend your Sunday morning!
2 Rascals Brewery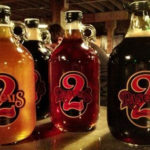 Just a few blocks from Storm King, stands the brick laden building of 2 Rascals. This historic building has been converted into a father and son's dream: A brewery.  Originally from Ouray, the team opened the site in 2012.  While other craft brewers push for ambiance, in addition to excellent fare and drinks, the 2 Rascals is a brewpub without pretense. They simply put their time and energy into what matters to them, a good beer.  Most people rave about the Imperial Stout, but if you prefer a lighter body, purchase a variety of 4 oz. samples to find your flavor. Since the brewery is family owned, you'll likely have the opportunity to chat about the methods of their craft.
Colorado Boy Pizzeria & Brewery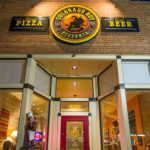 After a full day of showing houses to families who are looking to relocate, I often recommend having dinner at Colorado Boy Pizzeria & Brewery.  Rated #3 on TripAdvisor for best restaurant, Colorado Boy boasts more than just good pizza.  Owners Tom and Sandy Hennessy pair artisan pizza with award-winning handcrafted beer. While you're chowing down on some delicious pizza, you can watch future beers ferment in shiny stainless steel vessels.  In addition to the Neapolitan style pizza and designer ales, this trendy eatery is also family friendly. If you're really into micro-brews, Tom even offers a one-week immersion course that covers constructing your own batches and building your own brewery.
Horsefly Brewing Company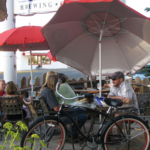 Horsefly Brewing Company is Montrose's oldest brewing company, and embraces a "No Crap on Tap" motto.  Moreover, the Horsefly's patio space is regarded as premium real estate. While the inside is buzzing with music and laughter, the outside patio is a casual draw to many locals.  Maybe it's the unique ambiance of lights and umbrellas, or maybe it's the live music you'll hear on Saturday nights.  Both kids and dogs are welcome, which lets you sit back and relax with a handcrafted brew. The originality of Horsefly doesn't end with the atmosphere, for they offer a full-range of drafts that bear catchy titles like "Bug-Eyed Blonde" or "Paso Fino Porter."  If you are feeling peckish, The Horsefly offers a variety of menu options, including vegetarian.
Ready for a Road Trip?
Sipping your way through the Western Slope can send you on a beer Odyssey.  While Montrose features some of the most original, top-artisan beers in the state, you may wish to travel a bit further to sample other well-known craft beers. Here are two takeaways from top breweries on the Western Slope: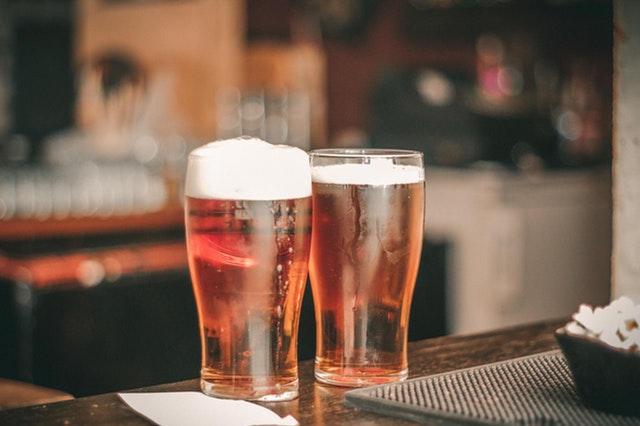 Kannah Creek Brewing Company–Kannah Creek is Grand Junction's most recognized brewpub.  With brick oven pizza and specialty beers, you'll be as happy as a clam.
Palisade Brewing Company–Taste innovative American style beer with European fundamentals, and pair it with the freshly smoked meat at the brew house.
Ouray Brewery–The Ouray Brewery is a family owned brewpub with award-winning beer, and a roof-top patio with killer views of the box canyon.
Telluride Brewing Company–Gold medalist beer that is sourced from Rocky Mountain snow melt in Telluride, Colorado. Do you need anything else?
Durango Brewing Company–One of Colorado's oldest breweries, and they use water born high in the San Juan Mountains of Southwest Colorado.